[Sightseeing] 4 Selected Tokyo Free Guide You Must Visit!!!
10/25/2017
If there are places you can enjoy, study, and experience for free, are you not interested to know where are such places that will be? This time, I have picked up 4 places where kids and adult can enjoy for free admission! Tokyo Free Guide! Lets start the journey!
 Let`s Find Out About the Secrets of Japanese Beer!
Hop
About an 30 minutes from Shinjuku, riding a Keio Express Line and get off at Bubaigawara Station, there is "Natural Water Beer Factory Tokyo・Musashino Brewery", which is operated by Suntory. This factory is Suntory first beer factory had established in 1963. The signature  beer,"The Beer Premium Malt" was also started from this factory, and now it is loved by many people.
As we can say that Japanese beer is the most tastable beer, it is also popular between foreigners not only Japan. At here, they are carrying out "Beer Guide Tour" and "The Premium Malt Course" for FREE!!
・Guide Tour
It is a factory tour with a guide, and can learn about the manufacturing process of beer. After watching the visual theater, you can find out the secret of the taste of beer produced from Suntory,"malt, hop and nature water", which is the raw material of the beer. Then the tour will be moving to preparation process and storage process. You also can go through the tank actually used in the storage process. It is packed in a barrel or a can after the storage process and DONE! At the end, you can taste the delicious beer!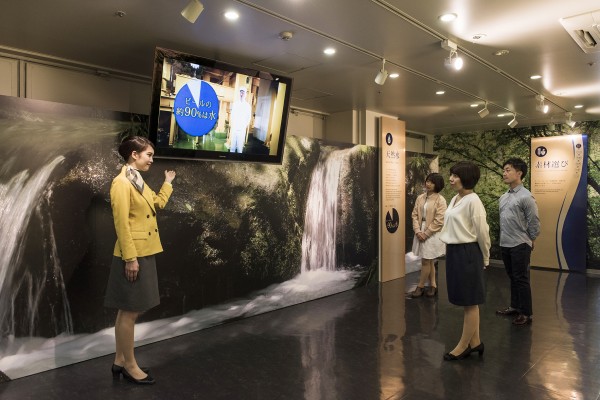 ・The Premium Malt Course
This course will introduce the birth of "The Premium Malt" and what Suntory is particular about through image and material experience. Same as Guide Tour, the factory tour is also included and can learn the secret of deliciousness and can go through the tank actually used. You can learn more further about the beer process.  At the end, there is beer tasting!
※All the pictures are offered by ©SUNTORY
※The course will be held in Japanese for the  "The Premium Malt Course."
※Have English and Korean partial audio guide for the factory tour.
※During November to December 2017, please note that the factory route of the manufacturing process changes partly due to facility maintenance. It can not enter the preparation room.
Detail
Address: 3-1 Yasaki-cho, Chofu-shi Tokyo,  183-8533
Operatiom Hours:9:30~17:00
For Reservation:042-360-9591(Only Japanese)
URL:http://www.suntory.co.jp/factory/musashino/
Wasen at  Yokojikken Kawa Shinseikouen Toyocho
A Wasen is a Japanese boat  which was being used from Edo period for carrier and transport. In 1995, Koto-ku called people for the preservation of art technology,  the former fisherman, a boat carpenter and experienced ship maneuver raised their hands and they  had established the volunteer group,"Wasen Friendship Association." Nowadays, Wasen are used  for "Wasen Friendship Association" activities, free trial boat and rowing experience are offered for public at Yokojikken Kawa Shinseikouen.
©江東区土木部河川公園課
Yokojikken Kawa Shinseikouen is located,  a 20 min walk from Tokyo Metro Tozai Line"Toyocho Station", a 15 min walk from Toei Shinjuku Line Tomiyoshi Station, or 7 min walk from "Senda bus stop" riding a Toei bus East 22(Kinshicho Station~Toyocho・Tokyo Station North Exit). The disadvantage about here are far from the station, however, the visitors can ride the Wasen for 20 minutes for FREE and enjoy the view!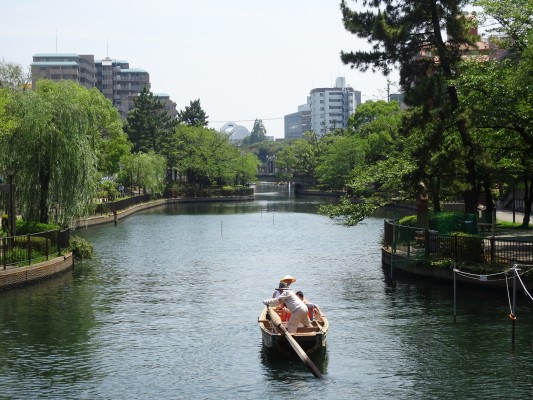 ©江東区土木部河川公園課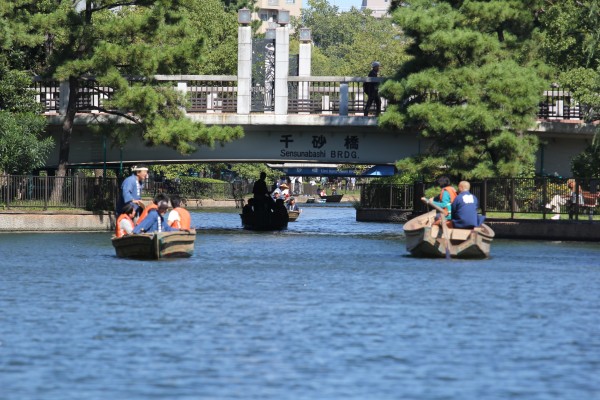 ©江東区土木部河川公園課
The attractive part about Wasen is the person will row the boat for you, so you can enjoy the difference between the boat with the engine. Please also ask the staff that you want to  row by yourself. It will be a great experience!
When is the Operation Date?
Once a week. The operation date will be change depend on the months. For more schedules, please see the link. The yellow highlight part will be a operation date  →平成29年度和船運行スケジュール(PDF:47KB)
Reception:
①Below 10 people:  Please go directly to boarding area
Place:Yokojikken Kawa Shinseikouen・Unasunabashisai(Beach boarding area)
②Group(Above 10 people)Need a reservation. Please call to the number below.
Shikibe River Park Section Division(土木部河川公園課工務係):03(3647)2538 ONLY JAPANESE
※Between(Mon-Fri) 8:30am~5:00pm
Requirements & Notes
1)Please write down everyone`s name, address, phone numbers on the boarding list and submit to the reception.
2)For group reservation are maximum 40 people at once
3)There are no parking near the park. Please use public transportation.
©江東区土木部河川公園課
Details
Yokojikken Kawa Shinseikouen
Address:8-4 Saki Umibe Koto-ku, Tokyo
Yokojikken Kawa Shinseikouen・Unasunabashisai(Beach boarding area)
Phone: 03-3647-2538
Operation Hours: 10:00~14:15 ※The boarding are from those who have completed the reception
URL: http://www.wasen-tomo.com/index.html
Meet Various Animal and be Healed! Edogawa Natural Zoo Nishikasai 
©Edogawa Natural Zoo
"See","Hear","Touch" and "Discover"; here is the place where you can experience this 4 things in one time! That is "Edogawa Natural Zoo Nishikasai." It is located 15 min walk from Tokyo Metro Tozai Line "Nishikasai Station" or about a 10 min by Toei bus from the station.
©Edogawa Natural Zoo
The  zoo is far from the station and very small compared to standard, so at here you will not see any animals such as elephant or giraffe. However, you can see the animals that you rarely see in normal life for FREE.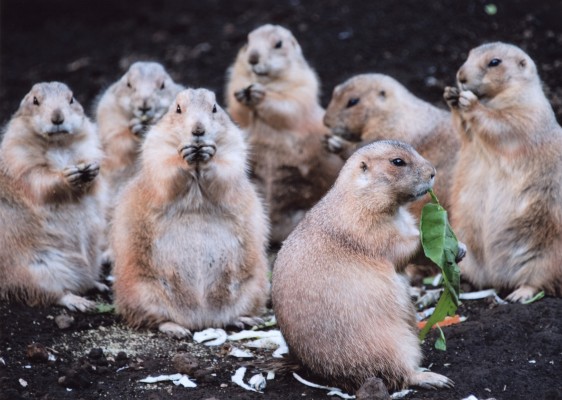 ©Edogawa Natural Zoo
At interaction corner, you can touch guinea pig, rabbit different kind of goats and sheep. Certainly, it is a best place to hang around for those who loves animals and family with children. Absolutely, you will be healed by touching the animals too!!
©Edogawa Natural Zoo
Details 
Address:  3-2-1 Kita Kasai Edogawa-ku, Tokyo, 134-0081
Operation Hours:10am~16:30pm
Tel:03-3680-0777
URL:http://edogawa-kankyozaidan.jp/zoo/
◎Limited For Under Elementary! Lets Get on the Pony!! "Shinozaki Pony Land!!"
The "Shinozaki Pony Land" is located about 40 min away from NishiKasai Station riding Toei Shinjuku Line, a 15 min walk from Toei Shinjuku Line "Shinozaki Station" or a 5 min riding the Keisei bus from Shinozaki Station. At here, the visitors can ride pony and a coach for free. The pony ride must be under elementary, however, anyone can do a coach riding (the operation hours will determined on that day) . It is so attractive that this can also  experience for FREE!
Detail
Address:3-12-17  Edogawa Riverbed, Shinozaki-cho Edogawa-ku, 133-0061
Operation Hours: 10am~11:30am/1:30pm~3pm
※Distribution of numbered ticket on weekend before the ending time
※May cancel due to Weather (Snow・Rain)or horse physical condition. Prefer to call before going
Tel:03-3678-7520

For Those Who Loves Cars Can Not Resist!!  Theme Park for "Look, Ride and Feel!!" MEGAWEB OUME
MEGAWEB is located between Odaiba Venus Fort and Big Ferris Wheel. It is a theme park where kids to adults can enjoy, operated by Toyota. A car theme park for "Look, Ride and Feel";  and divided into 3 facilities: "TOYOTA CITY SHOWCASE","RIDE STUDIO" and  "HISTORY GARAGE." From now, lets me introduce what kind of facilities these places are!
①TOYOTA CITY SHOWCASE
At here, there are about 80 current Toyota models are exhibited. It can able to see new models, actually touch,  and ride the cars. If you want to know more specific details, the professional information staff will explain about the car for you, so no need to worry. Moreover, if you met attractive car, it is also possible to drive at RIDE ONE corner (need international driver license).
On the 2nd floor at Global Discovery Zone, you can see the effort of Toyota`s world and next generation technology! You can learn it from experience a varieties of attraction! At GR Zone, they are pursuing how fun running by car is! You can experience the popular game, "Gran Turismo SPORT" and play with few people. At Mega Theater, there is an attraction that you can feel like you are riding the race car. It is very thrilling♪
②RIDE STUDIO
The RIDE STUDIO is in annex tower, and entrance is right next to the ferris wheel. Here is a place for kids to drive and for those who do not have driver license. You can actually drive, enjoy and experience. There is also a car to drive for elementary kids or for over 3 years old kids. Maybe it can be used it for practice for those who just took the driver license, or who will take the test soon. You can enjoy with kids, so it must be fun to have a test drive experience with your family!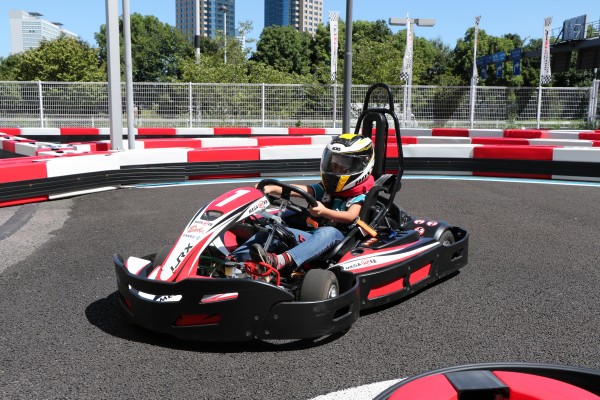 ※Some contents can play only for those who understand Japanese.
③HISTORY GARAGE
At last, what I want to introduce is HISTORY GARAGE! At here, there are World historical cars had exhibited from year of 1950 to 1970. If you are car lovers, I assume that you will be so excited to see the exhibited!! It is also located in annex tower, you can go through from Venus Fort, Tokyo Plaza or Central Park.
From Venus Fort
History Car Collection interior feels like you jumped back into 60s~70s. Instinctively, want to take a photo with a cars on the back! Depends, the "De Lorean DMC-12" from the movie "Back to the Future" also on display! There is CORRIDOR, where MOTOR SPORT HERITAGE, domestic and foreign books, and model cars are exhibited.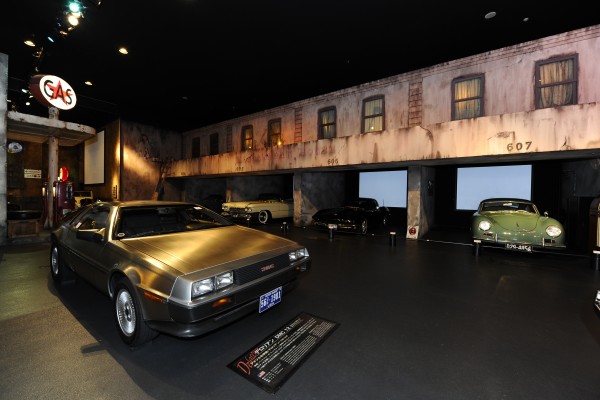 You can see a repair work closely at RESTORE PIT! They are lending a boiler suit for kids, it will not be a memorable to take a photo with a mechanic mood with a car in the back?
※All the pictures are offered by ©MEGAWEB
※About exhibition contents, it may will temporary be close due to maintenance and exhibition contents may have changes.
詳細 
Address:   1-3-12 Oume Koto-ku, Tokyo, 135-0064
TEL:  03-3599-0808(Main) ※Phone Reception: 11:00am~18:00pm
①TOYOTA CITY SHOWCASE: 11:00am~21:00pm
RIDE ONE (Test driving): 11:00am~20:00pm /WELCAB untill 18:00pm)
*WELCAB=Vehicles for disabled people
②RIDE STUDIO: 11:00am~19:00pm
③HISTORY GARAGE: 11:00am~21:00pm
URL:http://www.megaweb.gr.jp/
I have introduced 4 places you can enjoy it for free! Did you find the attractive place from the places I have introduced? If you have time during your stay in Tokyo, please stop by!
>> Writer introduction