[Night Sightseeing] 7 Best Spots for Sightseeing in Tokyo
11/20/2017
For those who do not want to waste your time even a bit and want to travel around, or for those who want to have fun as long as there is time, these are sightseeing spots for you to know! Let me introduce you best spots divided into five themes!
【Those Who Want to Enjoy Night View】
①Romantic Night cruise while watching the night view with refreshing wind
Tokyo Bay Night Cruise 21:30~22:30 (60min)
"The Cruise Club Tokyo" is the night cruise departure at 9:30pm at night. It is the night cruise sailing the most latest time in Tokyo Bay.
The cruise will departure from Shinagawa Pier, and go around the Odaiba area to Museum of Maritime Science, Fuji Television and Rainbow Bridge.
While you are boarding, the drinks is free flow. You can choose it from 7 different types of original rainbow cocktails, other alcohols and soft drinks. Go to the deck and please fully enjoy the night view of Tokyo. Surely, Tokyo Bay cruising will make your time romantic!
Adult:4000 yen  Child(Below Elementary school)2600 yen
※The children before pre-school are not accepted
※The use of minors is limited to accomapany with their guardians
Time:21:30-22:30(60分)
For 11/19・11/23・11/26 (2017) , the time will be changed to 21:00-22:00pm
※The course will change by the situation of weather walrus.
Detail 
The Cruise Club Tokyo
Address:1F Seafort Square 2-3-16 Higashi-shinagawa, Shinagawa-ku, Tokyo 140-0002
TEL:03-3450-4300 (Reception time:10am-19pm)
URL:https://cctokyo.co.jp/plan/4
②Let`s Enjoy the Tokyo Night View by Riding Hato Bus Open-Top  Bus, "O Sola Mio"!

Hato bus is a tourist bus in Tokyo and kanagawa prefecture. The yellow color bus is a symbol of this company and they operate one day tour and accommodation plan. From Hato Bus, I would like to introduce Tokyo night view tour by riding open-top bus "O Sola Mio."
The bus will departure from Tokyo station Marunouchi South exit at 18:30pm. It will be nearly 2 hour and half tour visiting to House of Parliament, Roppongi, to Odaiba where there is  Rainbow Bridge, and at last to Ginza. It is two-story bus, so you can feel the refreshing wind with a guide!
The bus will stop at Odaiba and you can ride the big ferry wheel which is one of the symbol of Odaiba. The night view of Tokyo from the ferry wheel is so beautiful, you may be pleased!
"Can I enjoy the tour even I do not know Japanese?" To this question, even you have a language barriers,  there are 8 languages voice guide system in real time for foreigners, so can participate the tour together without not worrying about it!
How to Reserve:
・Japanese Site(Can be book from website)→
①https://goo.gl/B6UZ7e
②https://www.hatobus.co.jp/dom/feature/osola/
・Site for Foreigners (Only can book over by phone) →https://www.hatobus.co.jp/dom/feature/tomodachi/english/
Course Number:B202 Price:2900円
Detail
The Ultimate Tokyo Night Scene Tour
URL: https://www.hatobus.co.jp/dom/feature/tomodachi/english/
③Factory Night Cruise(Kawasaki, Kanagawa)
Maybe some of you thought like, "Why factory night view?" , however,  I feel going to such a  place  like this is quite interesting and most people will not think of it. This is not located in Tokyo, it is in Kawasaki prefecture,  although,  I think you will not have opportunity to visit the factory at night by riding Yakatabune (traditional Japanese house boat).
This is an image
"Kawasaki City Factory Zone Nighttime Pleasure Boat Cruise" will departure on every Saturday from June to November, and other months will departure on 2nd and 4th week of Saturday. It will be nearly 2 hours tour and the guide will introduce few sightseeing spots you cannot miss!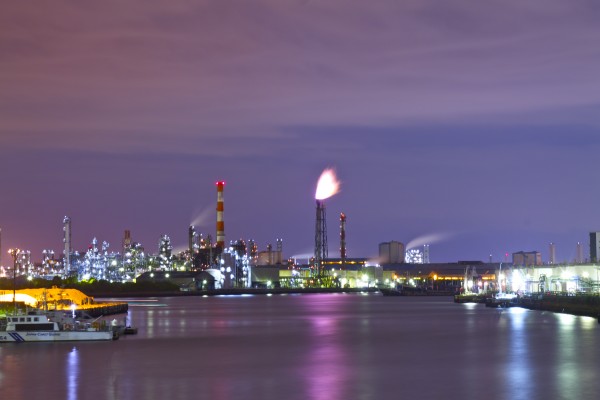 ※Please bring your  jacket with you, if you are going out to the deck.
There is also a tour combine with the factory and Yokohama night view too! You can able to bring your own foods and drinks, and it runs every Friday and Saturday (19: 30-20: 50), Saturday and Sunday service on October to February,   17: 20-18:40pm  as well!
Detail
・"Kawaski City Factory Zone Nighttime Pleasure Boat Cruise"
http://www.tabione.com/en/factory_cruise/
・Keihin Factory Night View and Minato-mirai Cruise 
https://www.yokohama-cruising.jp/index.php?act=cruise&do=course_calendar&ship_id=004&course_id=00003
【Those Who Want to Have Fun in Central of Tokyo】
①Shinjuku Golden-Gai
A Strange Cityscapes As If  Time Slipped 
The Golden-Gai is located in Kabukicho 1 chome, Shinjuku. It  is a small entertainment avenue with a long history dating back to the Showa period with individual small bars, it accommodates about 300. If you go into the bar, the friendly master will welcome you. Everywhere is crowded, you can see the repeat customers go through frequently.
Many bars still attracts arts and literature fans, as a reminiscent of past tradition when well-known authors gathered.
When I first been to Golden-Gai, I thought this place makes me nostalgic with a strange atmosphere. The bar where  I entered was a store on the 2nd floor that climbing a steep narrow staircase. The bar was small with 7 seats and was managed by the 75 years old friendly old man.
Nowadays, there are a lot of pubs and bars everywhere, however, Golden-Gai is the place where you can start a small talk easily with master and other customers.
※Recently, a graffiti acts are occuring frequently, and everyone are bothering their head.
Graffiti is forbidden and regarded as building damaged, it could lead to imprisonment or a fine.
Detail
Address:1-1-6 Kabukicho Shinjuku-ku, Tokyo 160-0021
Operation Hours:Depends on the bars. Please call (Japanese only) →http://goldengai.jp/pg32.html
Access:A 5 min walk from Shinuku Staion East Exit.  Please walk the promenade and enter the "Shikino road (四季の道)" from Yasukuni street. If you walk along the way of the  "Shikino road (四季の道)" , and you will see the sign.
②Retro Batting Cage  "Shinjuku Batting Cage"
The "Shinjuku Batting Cage"  have a very retro and nostalgic exterior. They are operating for over 30 years and it is located in Shinjuku 2 cho-me, the 1st floor of ward office street. The attractive part is they open until  late at night from 10am to 28am(4am) and open throughout the year. In addition, the price have not changed from the time of opening,  you can hit 28 balls for only 300yen!
It is good place for date spot, playground for  kids, or practice batting by yourself! Although, the perfect place for those who still want to play at night or those who want to stress out!
Detail
Address:2-21-13 Kabuki-cho, Shinjuku-ku Tokyo
TEL: 03-3200-2478
Operation Hours:10:00~28:00
Access: 4 min walk from Toei Oedo Line, Tokyo Metro Fukutoshi Line"Higashi Shunjuku" Station (A1 Exit)
10 min walk from from "Shinjuku Station"
URL: http://metro-net.co.jp/business/amusement/batting_center/
【For Those Who Want to Enjoy Hot Spring Public Bath】
Next, I want to introduce is, "Oedo Onsen Monogatari Odaiba." You can enjoy Japanese traditional culture here. First, you need to go to the reception and receive wrist band. At here,  you will pay everything after when you leave. After you received the wrist band, please go to "Echigoya" and select your Yukata. Happy for those who thought want to wear Yukata once! There are wide varieties of Yukata to choose, you may can`t decide which one to choose! If you choose your favorite Yukata, let`s go out to the streets of Edo!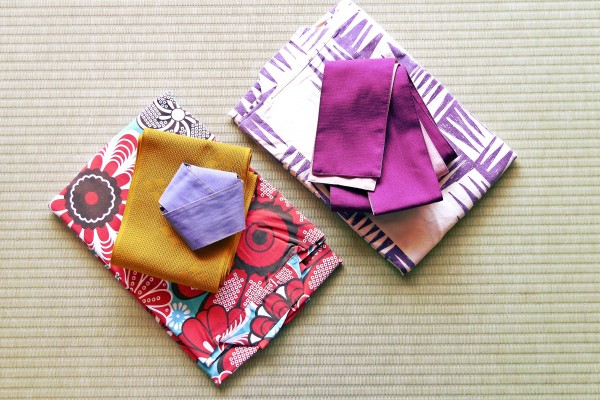 The picture is an image
The street you stepped into is like you time slipped to edo period and can feel the Edo atmosphere. Amusement such as Shuriken(Ninjya throwing stars), Ninjya Fukiya(blowngun) and darts etc.! Besides this, there are footbath and all kinds of relaxation・esthetic, fortune teller and game corner etc.! Also,they provide restaurant, Izakaya and big banquet hall from 4 to maximum 300 people can used.
Super ball scoop
※The attraction will may changed.
→http://daiba.ooedoonsen.jp/news/1137
※The operation hours are different due to shops.
The Main of Oedo Onsen is Hot Spring!  Let`s heal and Remove your Tiredness Away!
There is natural hot spring and several bath. You may wonder which one to take. Lets me introduce what kind of bath they have.
①Natural Hot Spring:the brown color water hot spring and can enjoy viewing the Red Mt. Fuji.
②Kinu no Yu:Ultra fine bubbles enhance blood circulation and remove dirt on the pores.
③Warm bath
④Sleeping bath:You can lye down in the hot bath and jet bubbles will remove your tired body. You may feel so comfortable might afraid to sleep!<
⑤Open air bath
⑥Oke buro (Only for ladies):It is a wooden trough bath which can not be seen much now. It makes you relaxed while looking up at the sky.
⑦Sauna, Mist sauna(Only for ladies)
This hot spring has many effects such as muscle pain, frozen shoulder, joint stiffness, chronic fire extinguisher disease, cold and burns etc.! Also, it is fascinating that can enter until the morning. The final admission is 7 am, so even those who have been sightseeing until late evening can come here at the last train and heal the mind and body slowly as long as you allow time!
・Common bath:11:00am-9:00am
・Open air bath: 11:00-24:00 (Fri/Weekends/Before Public Holiday:11am-2am/5am-9am)
※In the case of facility maintenance once a month, the business hours are from 11:00 to 23:00 (last entry 21:00).
※A person with tatoo are not allowed
After Bathing・・・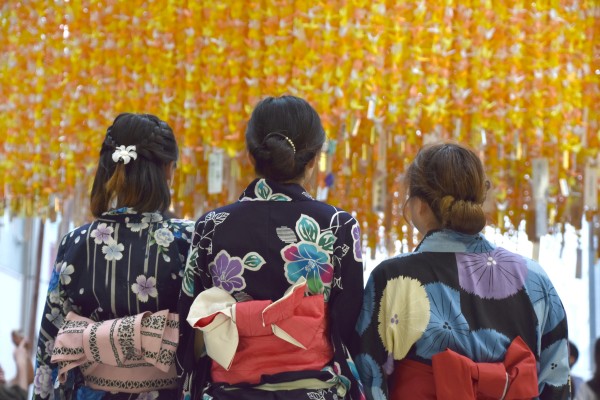 Picture is an image
They provide nap room and relaxation room. There is also a nap room "Black Ship Cabin" that can easily be overnight and can enjoy a private room space. In addition, the upgraded   room "Iseya", there is Special Japanese style room with open air bath, Standard Japanese style room, Western style room and Western style futon are available.
※ The bath and the toilet are not attached except for the special room.
The prices for bathing will change according to the time of arrival. Detailed rates of accommodation fee, attractions, etc., please click the link below.
・Price for Bath, Iseya→http://daiba.ooedoonsen.jp/#price(Only in Japanese)
・Other facilities→http://daiba.ooedoonsen.jp/#service (Only in Japanese)
Detail
Address:2-6-3 Aome Koto-ku, 135-0064
TEL: 03-5500-1126
URL: http://daiba.ooedoonsen.jp/ (Only in Japanese)
URL: http://daiba.ooedoonsen.jp/en/

※Free shuttle bus from certain places→http://daiba.ooedoonsen.jp/#access
【Those With Friends and Family】
The Dolphine Night Show at Aqua Park Shinagawa♪ 

"Aqua Park Shinagawa" operated by Seibu Group is located in Shinagawa Prince Hotel, about 3 minutes away from Takanawa south exit of Shinagawa station.
The floor is divided into two floors. On the 1st floor are "Park Entrance", an entertainment place "Magical Ground" with technology added to aquariums and attractions, a cafe bar "Coral cafe Bar" in a fantastic space, and  "Jelly Fish Ramble" where sounds and light change with time and season. On the second floor, there are: nine aquariums  "Little Paradise" which varies depending on the theme, a submarine tunnel "Wonder Tube" with a length of 20 meters, "Life museum" where transparent specimens are displayed on huge walls, as if they have entered the jungle "Aqua Jungle" caught in a sense, "Wild Street" where you can see at a glance the appearance of living in penguins and seals, "Friendly Square" where you can meet penguins and other nearby people, and wildly addictive and supple dolphin performance "The stadium."
Among them, this time, I'd like to introduce you  the dolphin performance night show. In the day,  it is a dolphin show which makes a dynamic jump to a dynamic movement and surprises the audience seating, the middle from the front row has water splashed. It is power enough to get wet when you do not wear a poncho. However, the night show does not get much wet, the atmosphere changes differently. The performance of the water curtain and the dolphin shining in music with rainbow color illumination. It is speedy, but it is wonderful with supple movement. Also, please check the height of the dolphins jumping!
※Poncho can be purchase for 100yen
※Performance will changes every seasons.
※The night show will not held every months
◎Please see here for schedule→http://www.aqua-park.jp/aqua/event/index_new.html
・Price:http://www.aqua-park.jp/aqua/price/
Detail
Address: Shingawa Prince Hotel, 4-10-30 Takanawa Minato-ku, Tokyo 108-8611
TEL:03-5421-1111 <Voice Guidance>
Operation Hours:Sept. 1-Dec.31, 2017 : 10am-22pm(Last Entry:21pm)
※Please call for the operation hours and event schedules after 2018.
【Those Who Want to Take it Easy】
①Nakameguro TSUTAYA Book Store 
"TSUTAYA Nakameguro  bookstore" is located in Nakameguro Station, directly from the ticket gate, under the Nakameguro  elevated. They opened on November, 2016. It is divided into four themes: "MEET", "TALK", "WORK", "SHARE", each of which can be touched by different interiors and spaces, and for people who want to read books, here is a place to relax. There are 2 Starbucks in the facility, and it is divided into takeout and eat-in section. Here you can also drink carefully selected craft beer and wine.
Let's introduce a bit more deeply what is attractive about Tsutaya bookstore are with each four different theme.
・"Meet gift / stationary" has a variety of goods and stationery to send to important people, and also it is a place to use as a meeting place. There is a USB charge port equipped counter and light sofa that is perfect for meeting place.
・"Talk lifestyle / magazine" has become a lifestyle space. There is  latest magazines and books such as beauty, kids, food and travel. To sit on a calm armrest chair, reading a magazine while drinking coffee or beer seems to be relaxing!
・"Work business / design" contains the latest information magazines etc. Counter seats on the window side facing the outside have become a space to enjoy one's own time.  There is power supply, so it is also possible to work by opening the personal computer besides reading magazines and books.
・At last "Share event / pop up" is a lounge space where art books and vintage magazines are located. The theme is "3D magazine" which is can feel that you are in the world of magazines. It is also as the event spaces where various events and exhibitions are held.
In the shop, you can read books and magazines before purchasing while drinking coffee. Another point of interest is attention to the appearance and interior wall art! The appearance, TSUTAYA 's "T" mark is being used, and it turns into a unique design. The three wall arts drawn in the space of Starbucks are unique paints, and  handmade by artists raised in Nakameguro. His work with his hand fingerprint motif is worth seeing if you like art! All are drawn imagining Starbucks!
Detail
Address:1-22-10 Kami Meguro, Meguro-ku Tokyo 153-0051
TEL: 03-6303-0940
Operation Hours:7:00am - 25:00pm
Access:Tokyu Toyoko Line・Directly from Tokyo Metro Hibiya Line Main Entrance
URL:http://real.tsite.jp/nakameguro/
I introduced some of Tokyo sightseeing spots that can be played at night. Why do not you try put on your itinerary according to the situation!
>> Writer introduction