How To Enjoy At Sunshine City!
02/15/2016
Sunshine City is a landmark shopping mall in Ikebukuro.
Sunshine 60 building is taller than Tokyo Tower, and it surrounded by Prince Hotel, World Import Mart Building, Bunka Kaikan, and ALPA.
At here, everything is gathered up in one building, from leisure to shopping, museum,  and aquarium.
How to enjoy Sunshine City?
①Shopping
On basement 1 to 3rd floor, there is a store name,"ALPA",  filled with full of fashion shops, general items,  and goods stores.  Where visitors can enjoy the time of shopping.
The ALPA is connected to ALTA in World Import Mart building,  again filled with many shops from the basement 1.
There also have shops on the way from basement 1 to the ground floor.
Sometimes you can find sales items, although shops often have time sale, maybe you can find the items in reasonable price!
②Dining
Do you feel a little hungry or tired?
There are many restaurants and cafes that will meet every customer's demands in Sunshine.
There is a food court on basement 1  and 3rd floor in ALPA, and restaurants and cafes on basement 1 and at ground floor in ALTA.  Allowing shoppers to enjoy food while shopping.
If you would like to enjoy at fancy dining with a nice view, then try 58th and 59th floor of Sunshine 60 at Sky Restaurant area. You may be able to enjoy a happy moments with looking over cities of Tokyo.
③Play
Sunshine's attraction is not just food and shopping. There are two theme parks on 2nd and 3rd floor of World Import Mart.
On the 2nd floor is a NAMJA Town with Dokkingham Plaza made into western street, Kubukuro Nana-Chome area with nostalgic Showa 30s streets, and Mononoke Bangai-Chi filled with Yokai monsters.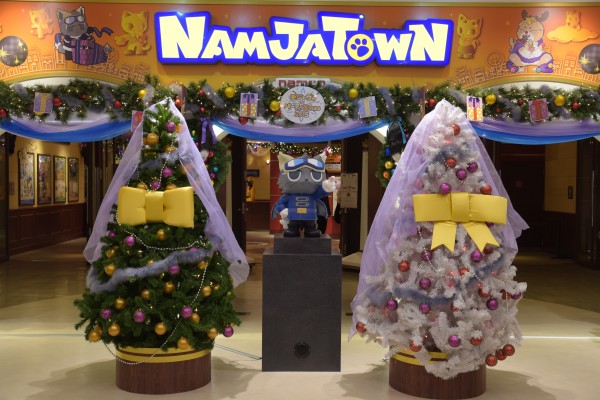 On the 3rd floor is a J-World theme park based on Jump magazine. Attractions are created with popular manga characters, mini games that have original character gifts and food court serves food decorated into the characters.
④To look
View of Tokyo
If you want to take a look at the view of Tokyo, visit the observation deck on Sunshine 60's top floor.
It is located on the 226.3m high, which is higher than Tokyo Tower's observation deck. (Scheduled for a renewal opening in Spring 2016)
Watch fish and other sea creatures
The top floor of World Import Mart building is Sunshine Aquarium. With the concept "Oasis in the Air",
It aimed to provide enjoyment for adults as well as young children. The entertainments include close-up view of sea lion performances, and an event with divers swimming with fishes.
Shops and tourist spots that appeared in the guide articles
Ikebukuro,Tokyo
Address

170-8630
3-1-3, HigashiIkebukuro,Toshima-ku,Tokyo
TEL

03-3989-3466
>> Writer introduction