Lets Go To The New Trend Spot In Asakusa
09/23/2016
Lets Go To The New Trend Spot In Asakusa
Marugoto Nippon
When we talk about Asakusa, people probably think of its historical sites such as Kaminarimon and Nakamise. Walking around in this historical city and buying traditional Japanese snacks are the things you should do when you visit in Asakusa.
Today, I would like to introduce a new landmark in Asakusa named Marugoto Nippon, it opened in 2015. Marugoto Nippon is a four floor shopping mall gathering a wide range of shops from locals and overseas, including 8 food stores, 37 craft shop and so on . You can find the items here from local foods to unique traditional Japanese crafts. "Marugoto Nippon" means "Whole of Japan" in English which means you can find Japanese traditional things from different prefecture in this shopping mall. Travelers can buy traditional Japanese snacks and crafts here as a souveniors to families and friends. The 1st floor have different food stores. Kanjyukuya is a local honey shop from Ehime. Their honey are renowned for its high quality. All of the products are unadulterated. Moreover, people who loves traditional Japanese snacks should visit "Marugotonippon Kura" . All products including Japanese alcohol and snacks are selected from all Japan. "YonNana Mall" ( is also highly recommended to those who loves Japanese food. They provide elegant and tasty Japanese snacks. There is a plum main store named "Ume bi yori" and plum is a perfect ingredient to make plum wines. The stores in the shopping mall always give you pleasant surprise. Japanese craft stores are on 2nd floor. "Shinsyumokkoukan" is providing wooden works and "Maru Takaki"is providing ceramics. Resting area is on 3rd floor, and visitors can have cooking lessons and go to exhibitions. On 4th floor, there are few restaurants that visitors can try different Japanese cuisines.
Marugoto Nippon is located near Asakusa station. Visitors who want to buy traditional Japanese gifts, I recommend to go here!
Information:
Website:https://marugotonippon.com/
Location: 1/F to 4/F Tokyo Rakutenchi building, 2-6-7 Asakusa, Taito, Tokyo
Access:
      1 min walk from Asakusa Station on Tsukuba Express Line
      8 mins walk from Asakusa Station on Tobu Skytree Line
      8 mins walk from Asakusa Station on Toei Asakusa Line
No. of shops: 50
Opening Hours:
    Shops: 1000 to 2000
    Information Desk: 1000-2100
    Restaurants: 1100-2300
Bunka Hostel Tokyo
It is difficult for Japanese travelers to find a good hotels. I would like to introduce a new and high-qualified hostel named, "Bunka Hostel Tokyo" in Asakusa,  it opened  in 2015.
The bunk bed in the hostel have a curtain to create personal space for every single customers. Female dormitory and family private room are also available.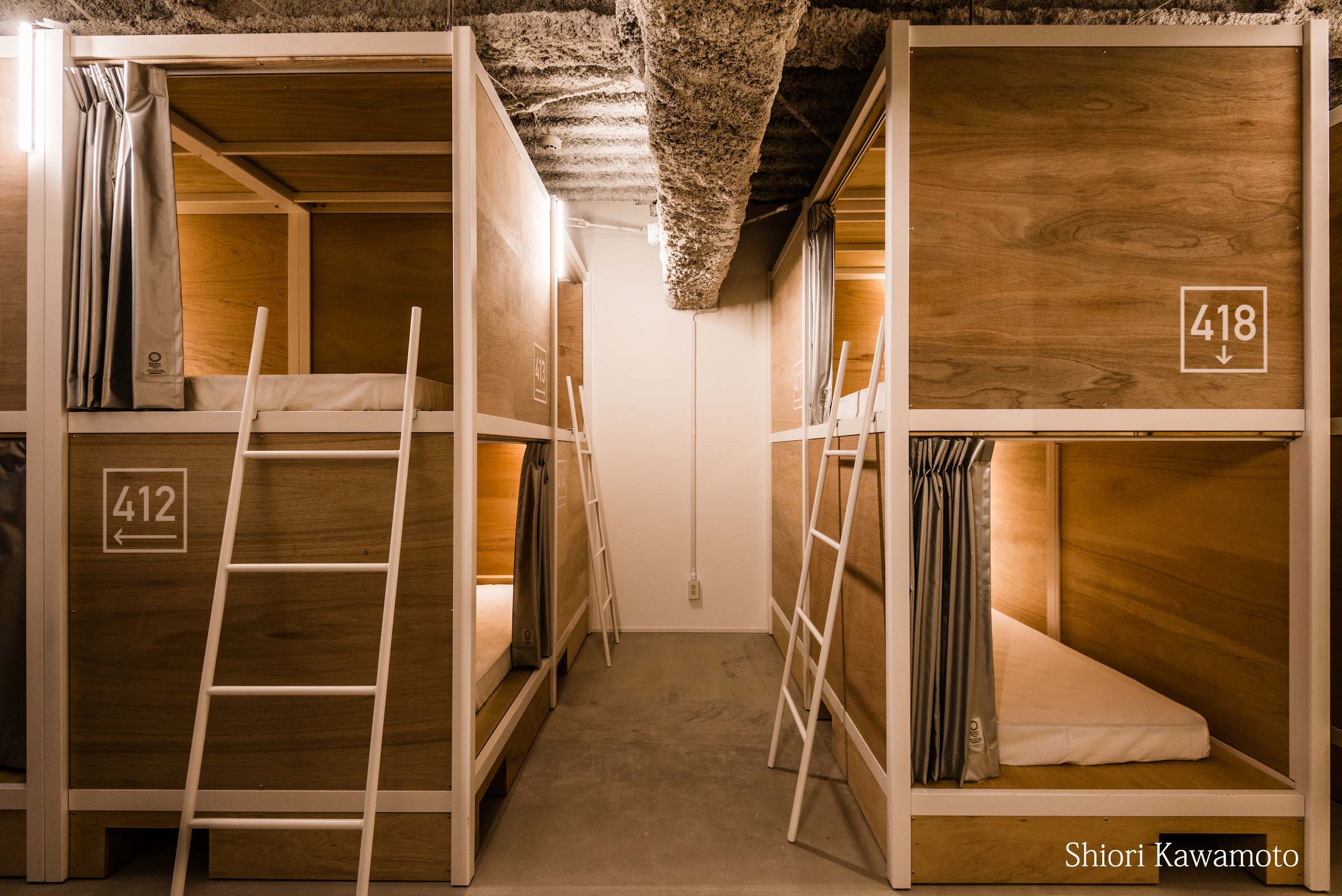 There is a public area for the customers on the top floor.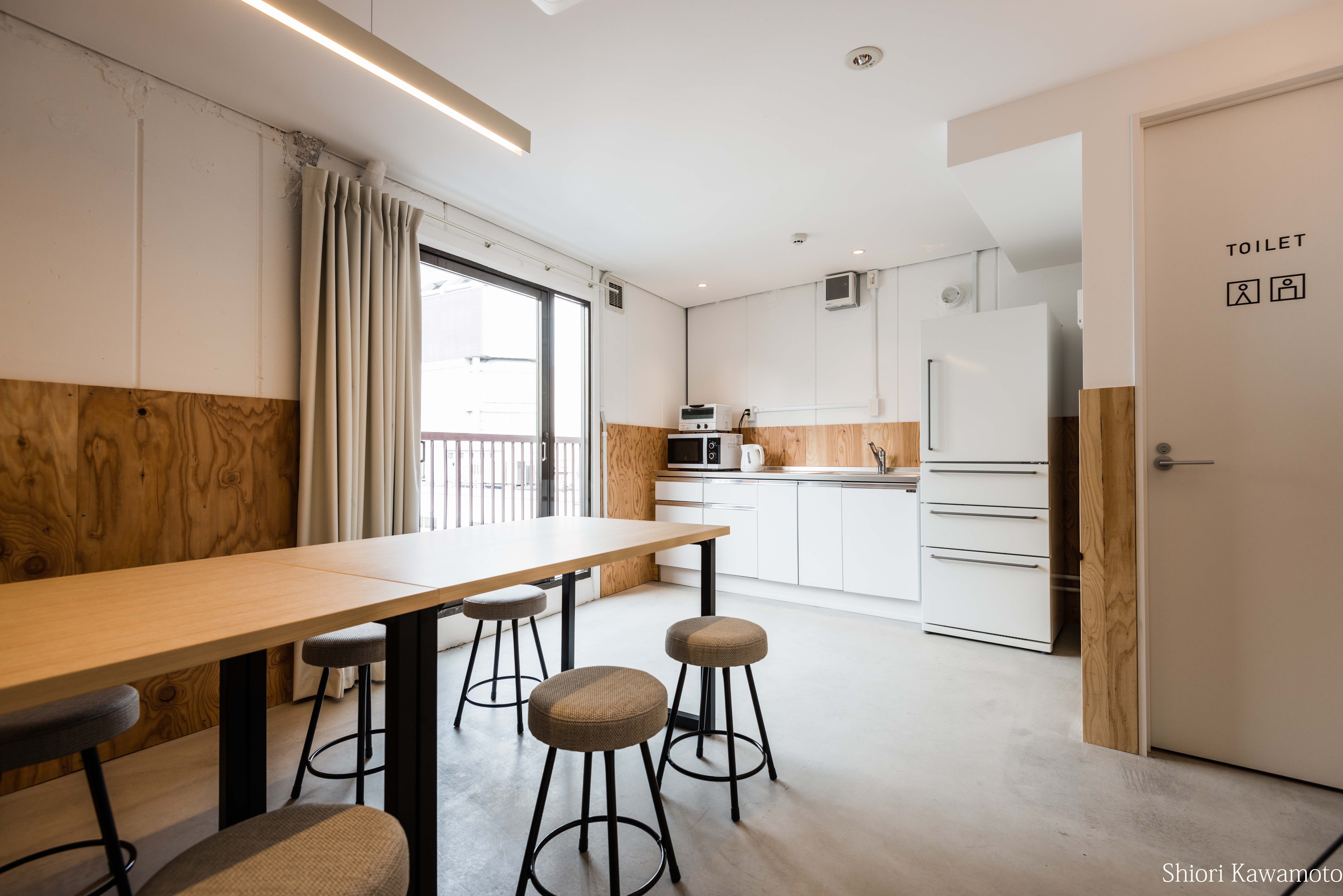 You also can meet and chat with new friends here.IZAKAYA BUNKA is on 1st floor providing Japanese cuisine and alcohol. The accommodation fee is competitive. There is a tip for the travelers, so please book early because the reservations are always full!
Information:
Website: http://bunkahostel.jp/ja/
Location: 1/F to 4/F Tokyo Rakutenchi building, 2-6-7 Asakusa, Taito, Tokyo
Access: 5 mins walk from Ginza Line/Asakusa Line/Tobu Lind Asakusa Station         
             5 mins walk from Ginza Line Tawaramachi Station
Haneda Airport to Asakusa Station (35 mins, 620 yen)
Narita Airport to Asakusa Station (via: Keisei Ueno Station, Ueno Station) (60 mins, 2640 yen)
Narita Airport to Asakusa Station (75 mins, 1100yen)
>> Writer introduction