Let Enjoy The First Shop Outlets 2016 In Japan!!!
09/16/2016
Tokyo is the place where people are sensitive in trends.
It is also known as gourmet cities, there is high rich qualities restaurants are gathered.
In Shinjuku and Harajuku areas, new cafes and restaurants opened mostly every months, and it always a topic.
The most you can`t miss  is the shops from other countries,  and land here in Japan as 1st shop! There are also few shops that Japan is  the first outlets in Asian prefectures.
In this column, we put a spots on ,"Gourmet First Outlet in Japan", where the places visitors can enjoy.
We listed few shops that  everyone can satisfy whom have sensitive in trends!
Please enjoy confidence gourmet from the place gathered from all over the world!!!
From Korea!!!  Shave Ice "Sulbing" (2016/6/30 Open)
Mid summer in Tokyo is so hot!!! Especially a lot of tourists come to Tokyo in this season. Sometimes temperature will go over more than 30 degrees!!! In this kind of weather, we feel like we want to have something cold to refresh yourself.
Therefore, we first want to introduce,"Sulbing" where customers can enjoy shaved ice from Korea.
"Sulbing" has opened first shop at Harajuku area, in June 30th, where the place can captured most latest trend.
The "Sulbing" is  known as "Snow ice." The texture is very different than regular shaved ice. It is very thin and when you put inside your mouth, it is smooth, and fluffy like you are eating a snow. At the shop, customers can enjoy Sulbing`s best menu,"Kinako mochi sulbing" and "Mango grapefruit sulbing" , with full of fruits are on the top. There are other unique items customers can taste and enjoy!
Along with the good quality of the taste;  they serve cute and colorful, the customers will feel like they want to take a pictures.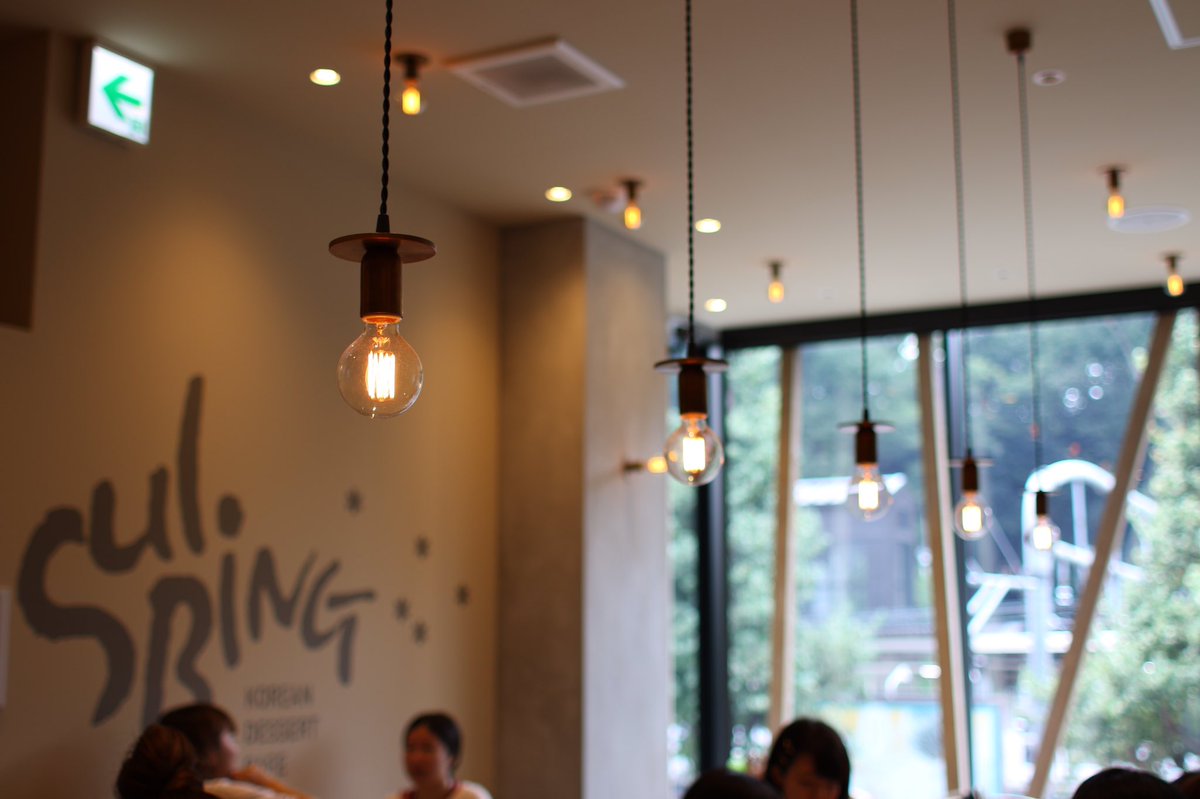 !How to capture!
◎Booking information
As you know, because it is the first outlet in Japan, it is crowded all day. Moreover, they are not accepting web or phone reservation. However, they give numbered tickets about 10am everyday.  After customers received the numbered ticket, they can shop around while waiting, till the numbers have send to Shop`s homepage website, and or the mail address the customers registered. The customers have free time while waiting for the table to be seated, but please be careful to check the number frequently. After 20min confirmation have been send, it will be canceled autimatically!
☆From the shop twitter,  the customers can find out when the distribution end, and the items have already sold out. https://twitter.com/sulbingharajuku☆
◎Take Out
No take out
Choux Cream from Paris "Choux・D`enfer Paris"(First overseas outlet  2016/4/15)
Next, we would like to introduce choux cream shop from Paris,"Choux D`enfer Paris." The  Japan is the first overseas outlet, it opened at NEWoMAN Ekinaka, in Spring 2016.
It is the recommend shop for customers who can`t satisfied  with regular choux cream.
In general, the base of the choux cream is fluffy and thin. At Choux D`enfer Paris, the dough is baked with roasted nuts and hail sugar, it is very crispy, filled with richness cream. There are 6 different creams: chocolat, caramel, agrumes, custards, green tea premium(only in Japan), and fruitsrouge(limited only in Japan).
"Choux D`enfer Paris" is the shop operates by Alan Ducasse, who holds three stars(the top ranking) in the Michelin guide, and the patissier chef Christophe Michalak from Paris 5 star hotel,"Plaza Athenee Paris."
The well-established store that has attracted the Parisians, the store can able to enjoy,  "Auto (elegant) patisseries."
!How to capture!
◎Booking information
This is also popular shop, and it is a take out shop so there is no reservation. On weekends and holidays are mostly crowded. It is better to arrive in morning or daytime, because the sweets might sold out already in the afternoon. The shop open from 8 am, we prefer to use the morning time to enjoy the famous shop sweets.
◎Take Out
Choux D`enfer Paris does not have eat in, only take out.
6 items are limited per person
shop detail:choux d'enfer PARIS
Coffee Shop from LA "Verve Coffee Roaster"(2016/4/15)
"Verve Coffee Roaster" is the coffee shop from Santa Cruise, California. The Japan first outlet had opened in NEWoMAN.
The store has relax atmosphere with California style. The customers can enjoy the fresh traditional coffee, is directly  from California main store. It lined up with wide range of menu from single origin to original brand. They also sells, "Verve Coffee Roaster`s" original mug cups, bags, T-shirt, and design goods.
!How to capture!
◎Booking information
No reservation
◎Take Out
It is very compact store; with the 10 counter seats, and it is usually immidiately buried. We prefer take out. There is plaza in front of the shop, so  you may can check it out.
Shop detail:verve coffee roaster
Pizza from LA!!! "800° Degrees Napolitan Pizzeteria"(2016 Opened)
On 2016 Apirl,  the commerciall facility, "NEWoMAN" was opened in front of Shinjuku. The pizza restaurant, "800° Degrees Napolitan Pizzeteria" have landed from LA. The customers can enjoy full-fledged pizza from the United States with the Italian Napoli, and a variety of trends with a traditional food culture.
There are about 40 different incredients, the customers can customized from 5 different based pizzza,  such as tomatoes from Italy, Mozzallera from California, on the  pizza dough made with flour from Napoli.
After the topping, they have been put inside Takigama(stove), with the high temperature about 425℃ for 90 seconds. That makes the crust delicious pizza!
!How to capture!
◎Booking information
This restaurant is poplular, there are no reservation. On weekends and holidays are mostly crowded; can able to see the line already at opening time,  in 11am. We recommend to go little bit before the opening, it will be more smoother to go in.
Lunch time and dinner time, the customers need to wait a while, but as having conversation with the staff about the topping, the order will come faster.
◎Take Out
Take out is allowed. In this season, it is nice to enjoy eating outside, and having it with original lemonade and craft beer.
>> Writer introduction